Is Your Site Mobile Friendly? Google Starts Penalizing After April 21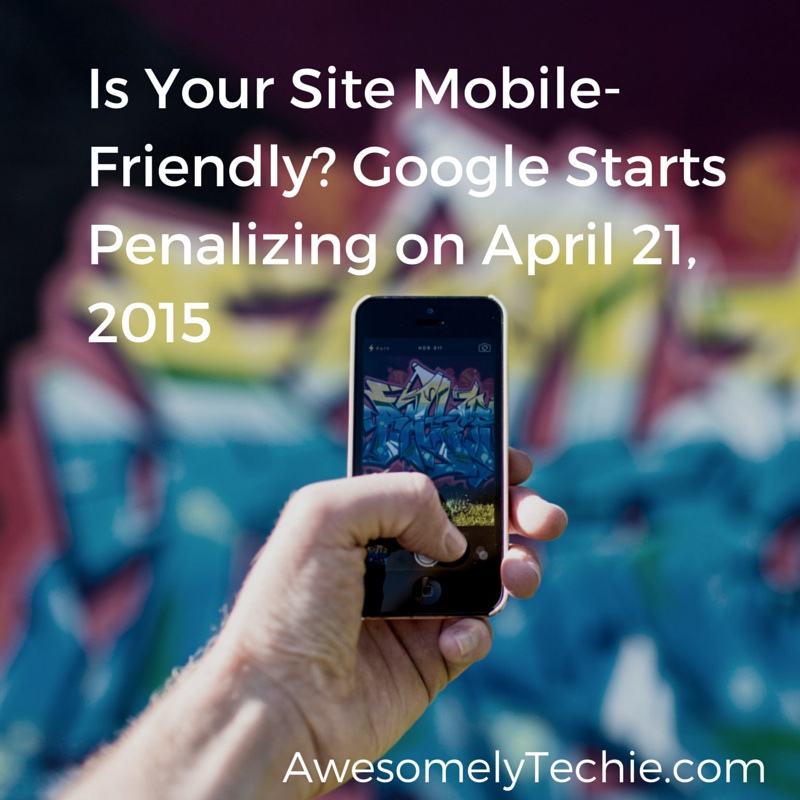 The importance of "mobile-friendliness" for websites has become increasingly clear over the last few years. Millennials, who were early-adopters, primarily use mobile to connect with brands. Their buying power has grown dramatically, as has their influence over other generations, and more and more people of all ages are adopting mobile technology.
Mobile-readiness is shifting from a "nice to have" to a "must have," and many brands who don't already have a mobile-friendly site had plans in the works. Google's latest announcement, however, has sped up that timeline. Not only is the customer "always right," but customers' user experience is of paramount importance.
Google's Plans:
Google is upping the mobile ante. The tech brand announced that starting April 21, 2015, it will weigh the mobile-friendliness of a website when calculating where it appears in the organic results. Google's ranking algorithm is essentially a barometer that determines the placement of a webpage in the results when someone searches or "Googles" something.
According to the Google Webmaster Central Blog, this emphasis on mobile (executed through another update to its ranking algorithm) will have a "significant impact in our search results." Google explains, "Consequently, users will find it easier to get relevant, high quality search results that are optimized for their devices."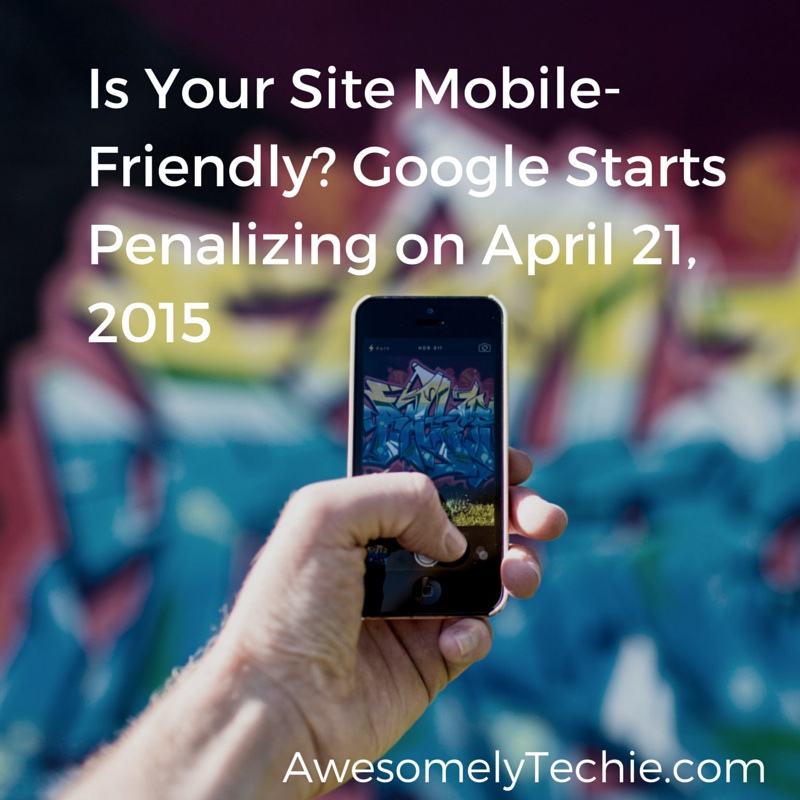 What Brands Should Plan:
The key to addressing this is to thoroughly asses the true current state of your site. How mobile-friendly is it really? And what are your goals?
1. Audit Your Site
Test your site. Have your organization's team explore the site on their various smartphones. Explore the navigation. Experience the landing pages most important to you and your customers.
Register for a free Google Webmaster Account. With help from Google Webmaster Tools, you can find valuable information on your site's current rankings, optimization and thanks to its one-click Mobile-Friendly Test, you can specifically measure its mobile-friendliness.
Brands and webmasters can run these tests with this tool to get a quick snapshot of what each page could be lacking. They'll also receive some broad recommended next steps for addressing potential issues.
2. Know Your Baseline
Measuring where you are now in terms of the organic mobile traffic to your website will allow you to determine if there are fluctuations following Google's algorithm update on April 21. Measurements of monthly averages and percentages of total traffic will not only make it easier to spot changes, that baseline will allow you to define goals and set benchmarks going forward.
3. Understand Your Customers
We've talked about being mobile-friendly and there are different ways to achieve this. Consider your focus, mission and targeted audience.
If time and money are current concerns, one option is a "mobile site," which is one built exclusively for mobile. This essentially means the use of two sites, the desktop friendly existing site, and adding another solely for mobile to address reaching audiences there.
A "responsive site" is one website with a design that allows the content to display differently for each of the different devices it will be displayed on, such as a desktop or smartphone. This is the approach Google recommends, and will create a more seamless user experiences across devices. But it does take more time and investment to design and implement.
How to decide which mobile experience is right for your business depends on a real understanding of the customers you want to reach and what the ideal web experience is for them.
What This All Means
How will Google's plans for April 21 impact brands' bottom lines? The investment needed to develop and design mobile-friendly sites will vary. Variables in those plans and costs include: the level of custom functionality, the total number of pages to become mobile-friendly, the CMS (content management system), and the overall look and feel desired.
Google is embracing the idea that's been growing within the marketing communications world – mobile-friendliness is an important part of a brand's content strategy. Brands that aren't ready come April 21 will begin to see their Google ranking drop.
---
About the Contributor
Nicole Larrauri is Managing Partner of EGC Group, one of NY's fastest growing marketing and digital agencies. At EGC she manages marketing, retail and digital strategies for Brother International, Thomson Reuters, Canon, Emerging Vision, among others. She has also produced and moderated the regions largest digital event, the Long Island Digital Summit. Nicole is a featured contributor to Agency Post and was named a "40 Under 40" honoree, and was listed among the "Five People to Watch in Advertising" by Newsday and LIBN. Nicole is a board member of the ACIT, LISTnet, the Huntington Arts Council and a member of YPO, recently participating in the Harvard YPO Presidents Program.