8 Ways to Avoid Being Hacked on Cyber Monday
There's a lot to like about the modern holiday shopping experience… like the convenience of stores open 24/7, the complete lack of lines and gifts that get delivered right to your door, wrapped and ready to go. Forget Black Friday, it's all about Cyber Monday, which in 2016 is forecasted to go down in history as the largest online shopping day of all time.
Of course, for all its convenience online shopping has its share of the darker variety of steals – as in scams designed to piggyback on your generosity while surreptitiously draining your piggy bank. These scams often prey on the frugal by imitating deals so hot, how could you not want to download that enticing coupon widget?
Via BargainMoose.ca
This is where a little knowledge can go a long way. There is plenty that the average online shopper can do to protect themselves and most of it boils down to simple vigilance. Here are the top tips to help you have a happier, more productive Cyber Monday and holiday season.
Use Store Sites, Not Search Engines
When you're looking for a specific store's Cyber Monday deals, go directly to that store's site instead of looking deals up in a search engine. That way there's no chance you will end up at a scammer's site designed to phish for your credit card information or infect your device with a virus.
Look for the S
Scam sites can look incredibly real – so real that you won't hesitate to enter your credit card information thinking you're checking out. Whenever you're shopping, look for the S in a site's URL because when you see "https" versus "http", you'll know you're shopping on a secure connection.
Beware of Pop-up Coupon Scams and Fake Retail Apps
Just like scammers create fake sites to collect information, they also create too-good-to-be-true fake coupons that look like they come from legitimate retailers to entice people into sharing their credit card information. Also, be cautious when downloading apps from retailers. Hundreds of fake apps have popped up in recent weeks.
Be Password Smart
Never use the same password to create an account on a retail site that you've used on your bank or credit card's online portal. And don't use the same password to sign up for accounts on multiple retail sites. That way, if one site is compromised, your information is still safe elsewhere. Use an app like LastPass to manage all of your passwords so you don't have to remember them all.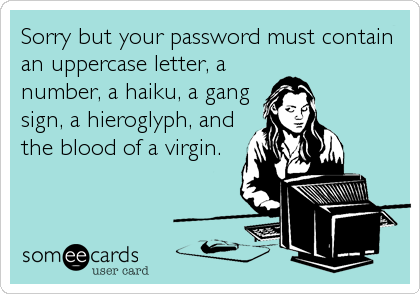 Maintain a Secure Device
Now that more smartphones have security suites built-in thanks to mobile processors such as Snapdragon, it's easy to feel overly confident that your device is protected. But it's up to you to do things like installing recommended security updates and making sure your browser is the latest and most secure version. A malware scanner can even alert you to threats as you shop.
Don't Shop on Public Wi-Fi
A secure connection is the starting point for secure shopping, so wait until you're at home on your own secure network to whip out your credit card. Although public Wi-Fi is everywhere these days, it poses many security risks.
Watch for Social Media Scams
Those same malicious coupons that can show up in your inbox go viral quickly on social media where everyone seems to be hunting for a deal and willing to do anything to get it. Remember that any deal that sounds too good to be true most likely is and research before you click.
Remember to Log Out
It sounds simple, because it is. Sometimes avoiding mistakes when you're doing your online holiday shopping is as easy as making sure to logout after you've finished your transaction. Not only does that ensure no one can go on a shopping spree in the event your device is stolen, but it also keeps curious kids from accidentally ordering everything in the Amazon Prime kids' section.
Soon enough, Cyber Monday and the holidays will be over but the tips above are actually useful all year round. Remember that the number one thing you can do to protect yourself when shopping is pay with a credit card (versus a debit card linked to your checking account). It's nice to know that if you take every precaution above and you still get scammed, your credit card company will be able to reverse the charges.
Happy shopping!