What to Do Next If You Still Have a Samsung Galaxy Note 7
If you own a Samsung Galaxy Note 7, then you are likely well aware of the device's teething issues. After initial stories of the phone catching on fire and exploding, Samsung, in collaboration with the Consumer Protection Safety Commission, recalled the phone and started issuing replacement devices. The CPSC originally certified these devices as being safe and eligible for sale to the public, but recent similar occurrences with replacement devices have prompted Samsung to cancel the Galaxy Note 7 device outright.
But what if you still have one? What should you do with your Samsung Galaxy Note 7 now that Samsung will no longer be manufacturing the device? Here are your best options:
1. Power the Phone down Immediately
Obviously, your primary concern should be your safety and the safety of those around you. If you own a Samsung Galaxy Note 7 – whether it is a pre-recall device or one of the replacement phones – you are encouraged by Samsung and the CPSC to power down the device immediately and refrain from charging it. The phone's tendency to catch on fire or explode is attributed to a manufacturing defect with the battery casing, which can cause the negative and positive poles to come into contact with each other, resulting in rapid overheating.
2. Do Not Take It on a Plane
The Federal Aviation Administration has officially upgraded its stance on the Galaxy Note 7, in light of recent findings. Previously, the FAA strongly cautioned Galaxy Note 7 customers to power down their devices prior to boarding, to not stow or pack them in checked luggage, and to not charge them during flight. This strongly worded warning from the FAA has been upgraded to a complete ban of all Galaxy Note 7 devices from air travel within the United States. A violation of this ban can result in civil penalties of up to $180,000 per offense. Clearly, it's best to leave the phone at home.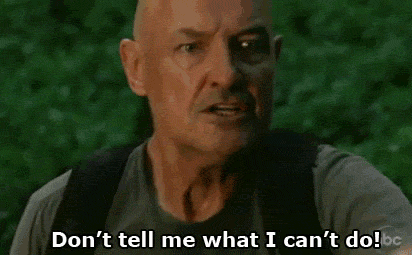 3. Don't Dispose of It Yourself
Do not throw your Samsung Galaxy into the trash or leave it sitting unattended around the house. Instead, your best bet is to bring it back to the carrier and replace it for a new device. A number of non-Samsung handheld devices have recently been announced, including Apple's iPhone 7 and Google's new in-house Pixel phone. If you no longer want a Samsung smartphone, you will likely find that your wireless provider has a multitude of devices to choose from. In fact, most carriers are making it easy to return affected devices, and are giving customers the option to replace the Note 7 or receive a full refund.
4. Swap It Out for a Different Samsung Phone
If you do wish to stay in the Samsung family, you may find that the Galaxy S7 makes a suitable replacement for the Note 7. Though the device isn't as large as the Note 7, it is an incredibly powerful and capable phone, and is offered in two configurations: the Galaxy S7 and Galaxy S7 Edge. Water-resistant and slim to the touch, the S7 family offers VR capability, expandable storage, a Quad HD Super AMOLED display, and a powerful 12mp camera. It has also been favorably reviewed by nearly every publication who has gotten its hands on one. If you must have Samsung, the Galaxy S7 would be a good phone to switch to. Best of all, carriers like T-Mobile are waiving restocking charges and honoring pre-order promotions.
You May Be Down, But You're Not Out
Owners of Galaxy Note 7 smartphones may feel as if they're stuck between a rock and a hard place, but it's important to remember that as a Note 7 owner, you have options. You can return your device for a full refund, return it for an exchange of another Samsung phone (like the Galaxy S7), exchange it for a non-Samsung phone, or hold onto it (make sure to power it down, of course) until Samsung releases the Note replacement (likely the Note 8, though it's anyone's guess whether or not Samsung will keep the Note product name). You may be down, but you're not out!
Samantha Rivers is a freelance writer who lives in Chicago (Go Cubs!) and loves writing anything in the lifestyle, tech and career realm both online and print. When she's not running the Upward Onward blog, she enjoys curling up with a good book, finding new restaurants, being active outside, and indulging in a glass of wine or two.