How to Create a Custom Snapchat Filter for Your Event
What's better than having people Snapchat the good time they're having at your event? Having a custom geo-filter to go with it. I'm sure you've seen the filters in your city when you're swiping to get to your favorite one. You've probably even used them at a conference or concert. But did you know you can have your own?
Let's say you're throwing a birthday party, and you want everybody to know that folks were at YOUR party. You can create a custom Snapchat filter for your event. And the nice thing is, it's actually supremely easy to do so.
Why Snapchat?
As much as some of us resisted the network, Snapchat has definitely made a space for itself at the cool kids table. According to the network's internal data, over 100 million people use the app daily, and users watch over 10 billion videos per day. Not to mention, it's the most popular social network with the 18-34 year old demographic. I don't wanna say you'd be stupid to ignore it. But, I will say if you've ignored it thus far, now's the time to stop.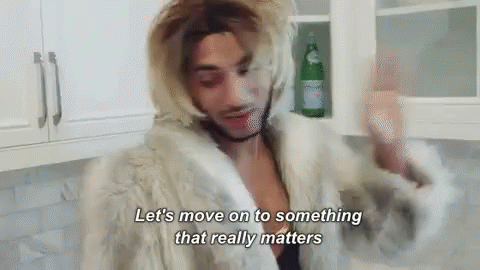 Why Create a Custom Snapchat Filter for Your Event?
It's a great way to engage your event attendees! More than likely, people are already excited to be there, and they're going to be snapping anyway. Why not make it last forever *Keith Sweat voice* and add some event branding along with it? And a lot of people share their Snaps on other social networks anyway. So it can stir up more excitement when people share their Snap with your filter on other platforms.
Step One: Read Between the Lines
First off, you've gotta get through the intimidating part: knowing the rules. Snapchat has submission guidelines to follow before your filter is approved for use. Snapchat wants all filters to be in compliance with their Terms of Service, Community Guidelines, Privacy Policy, Advertising Policies, and the On-Demand Geofilter Terms and Conditions.
But, no worries! It sounds like a lot, but it really isn't. All that's really in there is common sense: be respectful of copyright, know what information Snapchat gets from you using the app, and act like you've got some sense. See? Simple!
Step Two: Create Your Filter
Snapchat offers you 2 different options: use your own custom-made filter (they're even kind enough to offer you guides to use in Photoshop and Adobe Illustrator), or you can create ones online based on a few of their go-to templates.
In the provided templates for Photoshop and Adobe Illustrator, Snapchat gives you some standard templates for anniversaries, birthdays, weddings, and special events.
You can use your name, your event name, and illustrations too. Some strict guidelines to your filter though: you cannot include contact info, @names, #hashtags, URLs, or pictures of people. Other than that, get as creative as you'd like! Use different fonts & colors. Just be sure to remove the layer that says "DELETE" and save it as a PNG.
Snapchat's online editor for creating a filter isn't bad. It gives you 3 types of events to choose from: Birthdays, Celebrations, and Weddings. From there, you can choose from a few templates and text colors.
Also remember that the filter needs to be 1080px by 1920px and under 300KB in size.
Step Three: Choose the Dates
Once your filter is ready, you have to choose the dates where it will be activated. You don't have to limit it to just 1 day. If your event is a week long, go for it! Obviously, the more time your filter is available, the more it costs. (Yes, custom Snapchat filters come at a price. But they're still affordable!)
Step Four: Choose a Location
This is the biggie. The cost of your custom Snapchat filter is dependent on how long it's available and where it's available. You can't have it so that people can use it across the country. It is, after all, a geofilter. So you have to determine where people should be at in order to use it.
Using Google Maps, you have to draw a "fence" around the location you want people to be in when they're using your filter. It was relatively easy, and fairly cheap too! Drawing my fence around Santa Monica College's entire Corsair Stadium, which was almost 180,000 square feet, for 1 hour was only $5.
Step Five: Pay Up
Now that you've got your filter created and got the date and location of your event secured, it's time to pay up. The price won't be a surprise for you, as you can adjust it based on the square footage and the time available. You name your filter, and choose whether it's for personal or business use.
Step Five Point Five: Wait for Approval
The approval process doesn't take too long. The standard is usually one business day, but some people have been approved within an hour of them submitting. If Snapchat isn't feeling your custom filter, they'll let you know what you need to change. Once it's approved, though, you can start using your filter as soon as the time that you selected comes up.
What do you have to lose? Create your custom Snapchat filter for your next event!